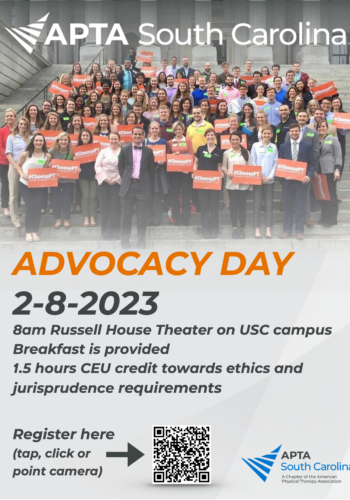 Advocacy Day
Advocacy Day 2023 will be in-person, February 8th, 8 am, at Russell House Theater at the University of South Carolina.  1.5 CEUs will be available.  Breakfast will be provided.
Registration will close on February 1st, 2023.
Legislative Agenda
2023 Agenda information coming soon!
Telehealth Updates
The Legislative Committee is staying apprised of the current Telehealth updates throughout the state. APTA SC has signed on in support of efforts by the South Carolina Telehealth Legislation Alliance and Palmetto Care Connections in their work to call for legislation that would require health insurance payers to continue covering health care delivered virtually in South Carolina. These efforts are ongoing.