Advocacy Day
Advocacy Day 2024 – TBD
Advocacy day is held in Columbia, annually in the Spring, is free for members and non members and offers 1.5 CEU credits that qualify for the ethics requirement for licensure in SC.
Legislative Agenda
H. 3687 has been introduced in the House for the 2023-2024 legislative cycle. This bill aims to provide improved access to Physical Therapy services in South Carolina by eliminating the 30 day restriction for direct access and allowing patient's to have the medical freedom to seek Physical Therapy services when needed.
Advocacy day 2023 was hosted in Columbia at the University of South Carolina and we ended the day at the South Carolina State House with record attendance.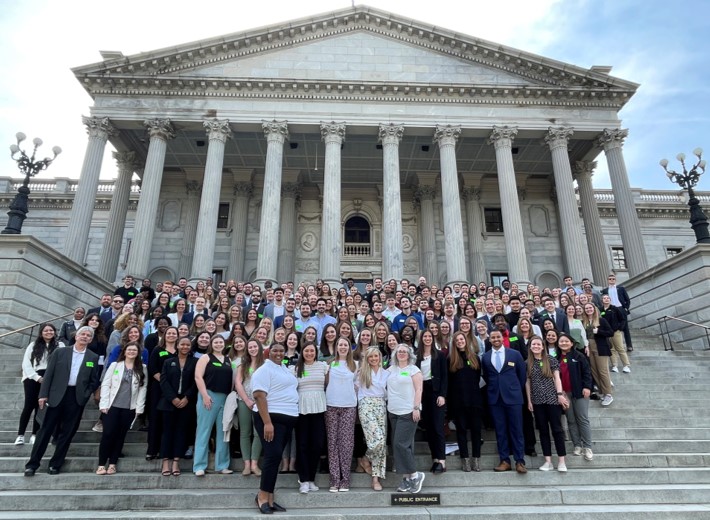 Telehealth Updates
The Legislative Committee is staying apprised of the current Telehealth updates throughout the state. APTA SC has signed on in support of efforts by the South Carolina Telehealth Legislation Alliance and Palmetto Care Connections in their work to call for legislation that would require health insurance payers to continue covering health care delivered virtually in South Carolina. These efforts are ongoing.